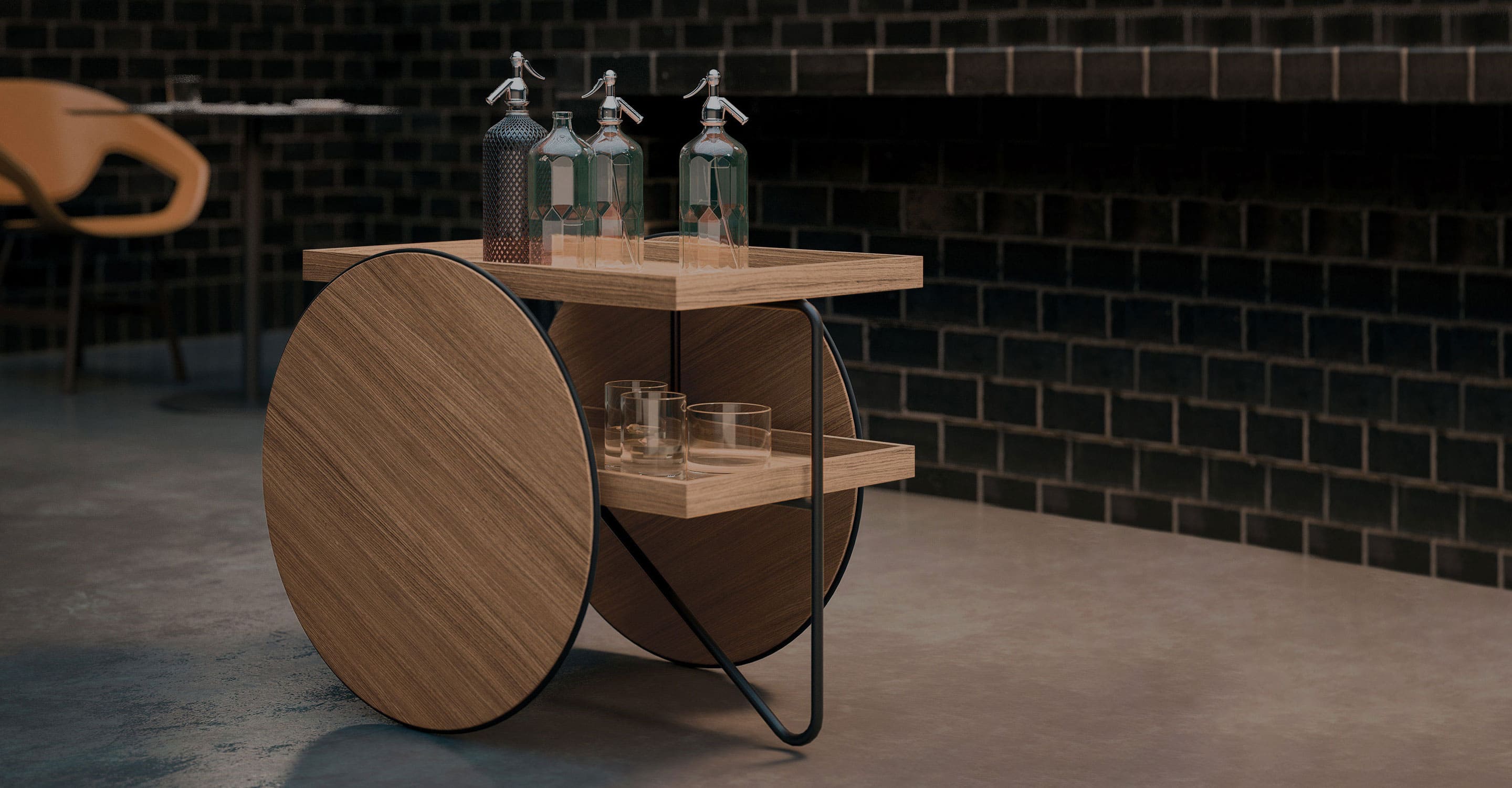 Download price list and cad models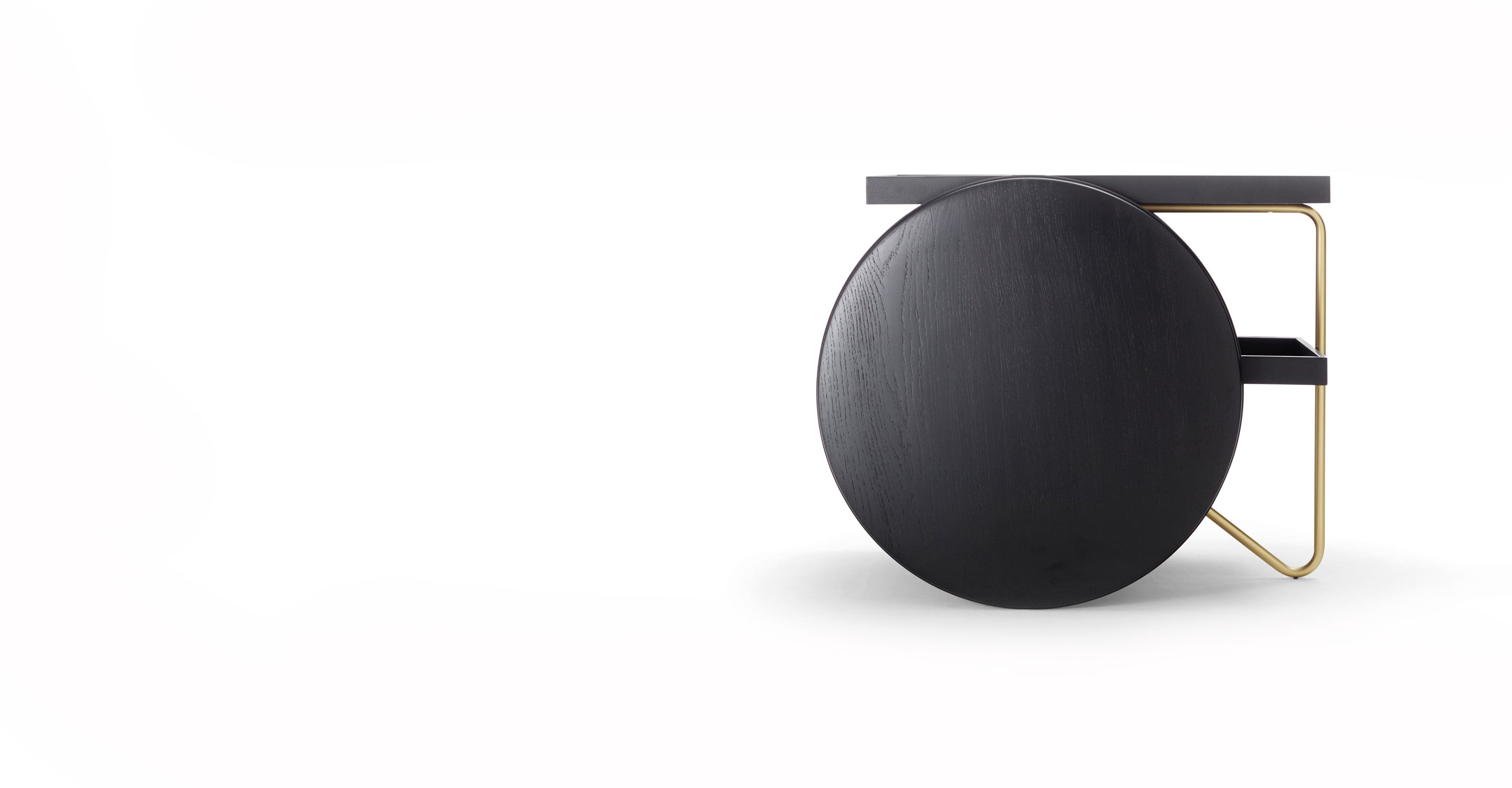 don't call it just a table
Chariot is Casamania's most iconic coffee table, made up of three simple elements joined together: large wheels with a rubber profile, two storage trays and a solid metal frame that holds the elements together and acts as a handle.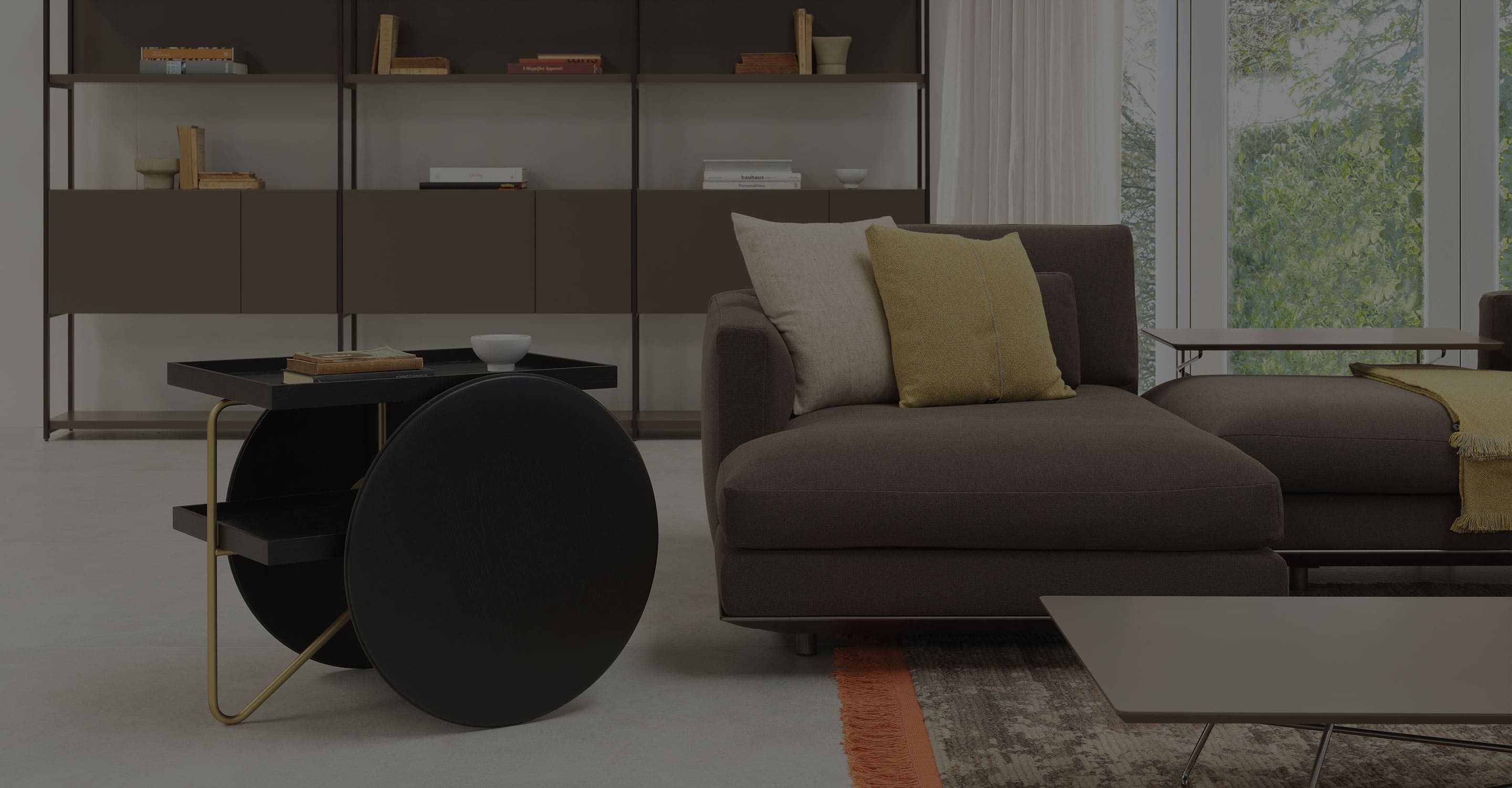 Italian
experience and Nordic taste
Chariot was designed in 2012 by the talented Italian-Danish duo GamFratesi. With their dual backgrounds they manage to draw on the Danish craft and furniture tradition and the Italian intellectual and conceptual approach.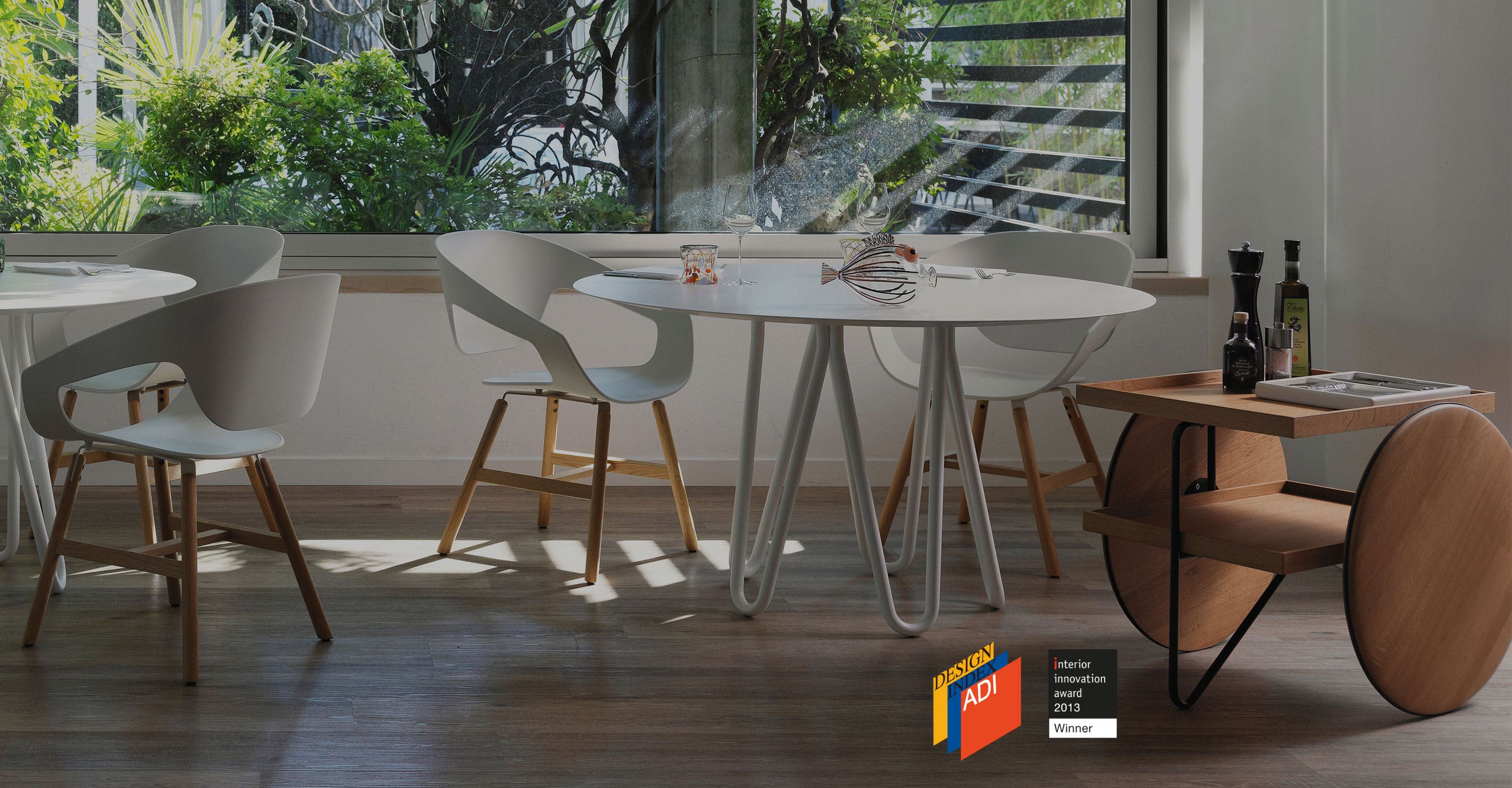 a multifaceted furnishing accessory
Utilizzato nei progetti di decorazione d'interni domestici, in ristoranti e hotel è stato subito riconosciuto come iconico elemento di design, vincendo prestigiosi premi come l'Interior Innovation award e l'ADI Design Index.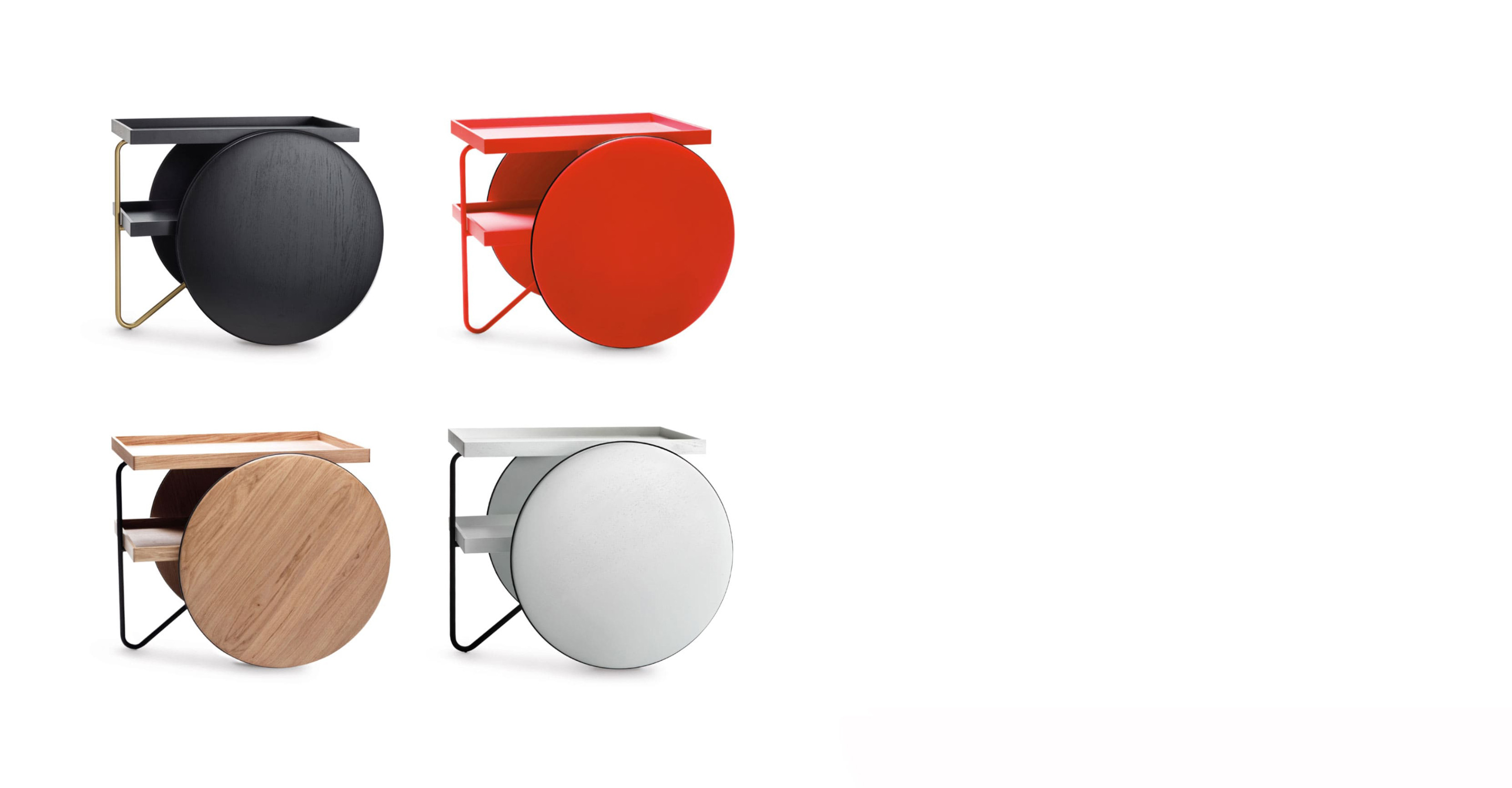 impossible
to go unnoticed
There are four possible variants that change the aesthetics of the metal frame, wheels and trays, giving Chariot either an elegant or glamorous look. These are the possible combinations of frame and components: Black / Oak, Black / White, Gold / Mocha, Bright Red.
GamFratesi's design takes its creative impetus from a fusion of tradition and renewal and an experimental approach to the materials and techniques chosen. The Gamfratesi duo creates design objects that respectfully reflect tradition while presenting unique stories, symbols and associations, often expressed in a minimalist idiom.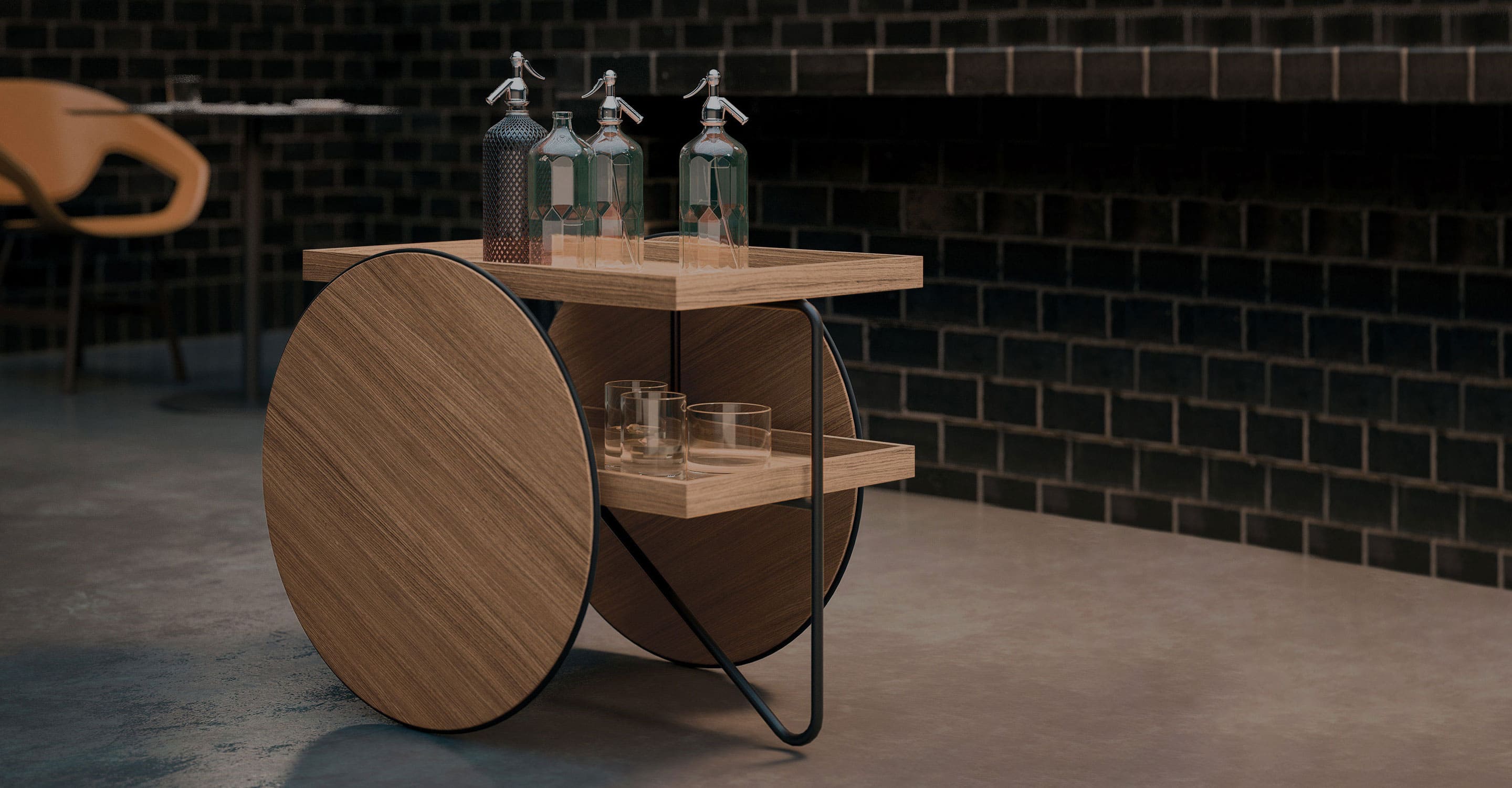 Download price list and cad models