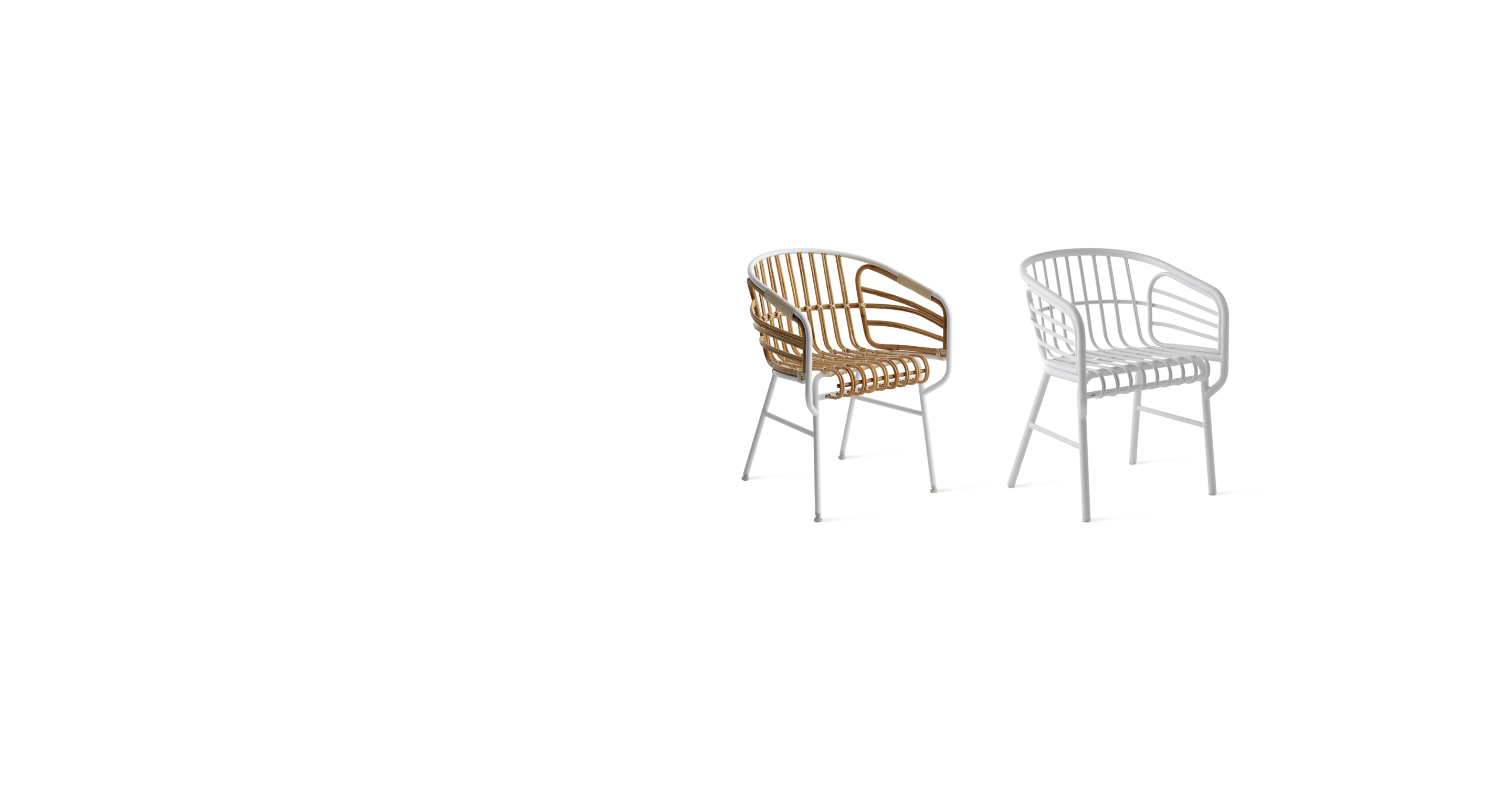 A project rooted in affection for the materials of our past. Raphia is shaped by the hands of expert craftsmen, who give life to the ideas of the designer. WATCH THE VIDEO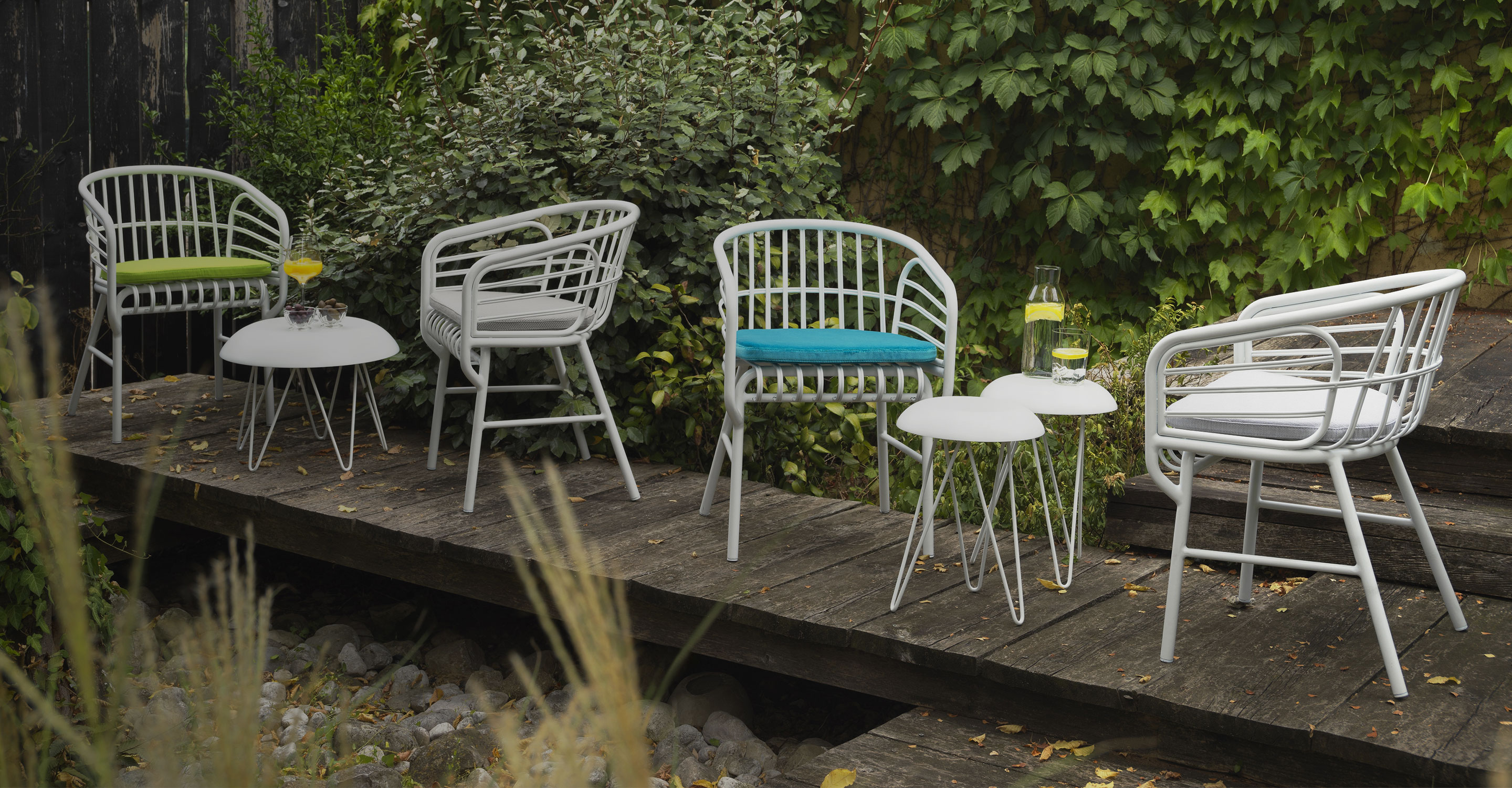 Ideal for outdoor environments thanks to its 100% aluminium structure, resistant to rain and saltiness. A product that is the result of technology, craftsmanship and manual skills.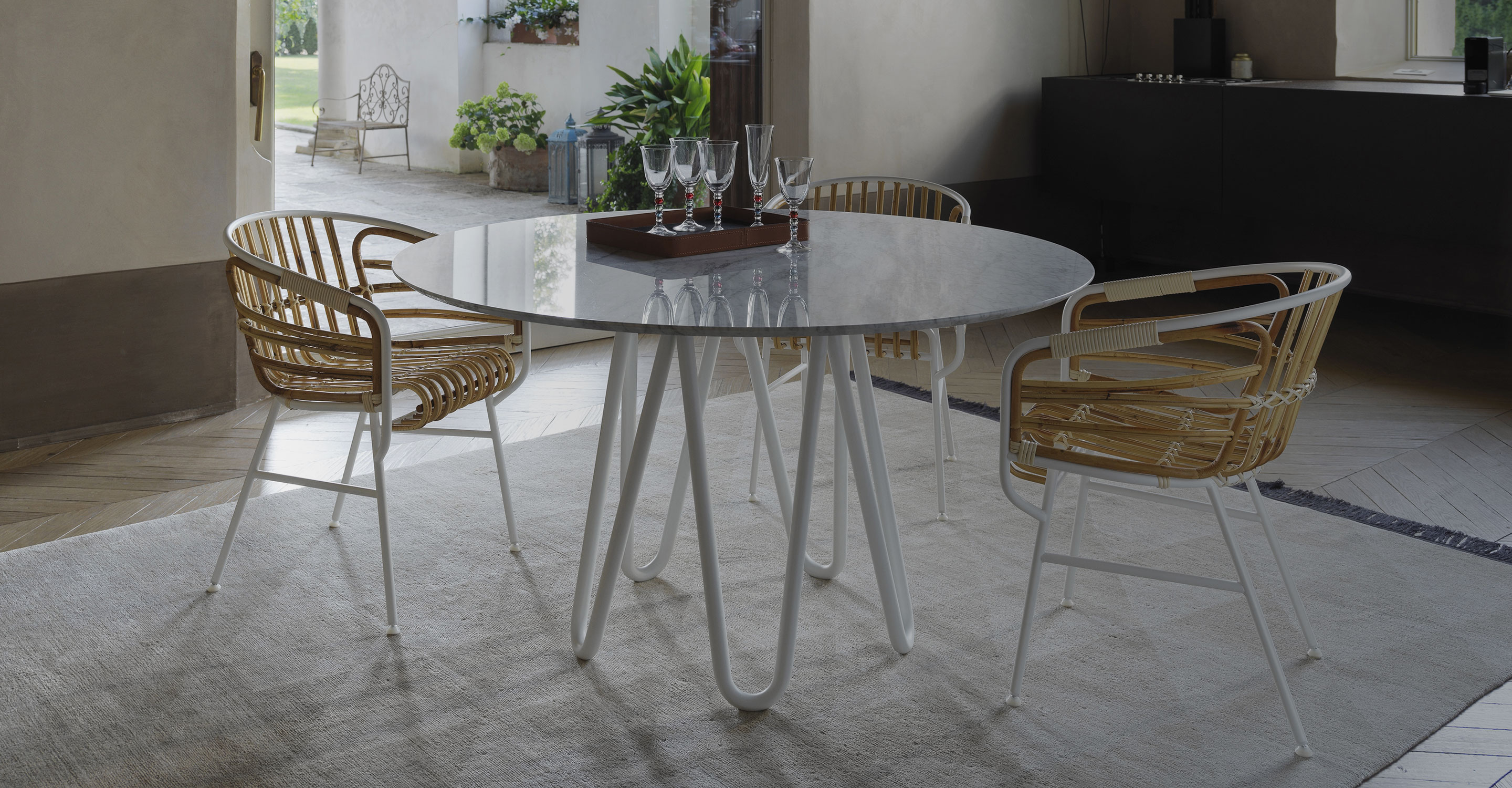 Raphia
Rattan
A harmonious balance between two materials: the metal structure is the basis on which cane and rattan intertwine to create different indoor solutions rich in tradition in a contemporary context.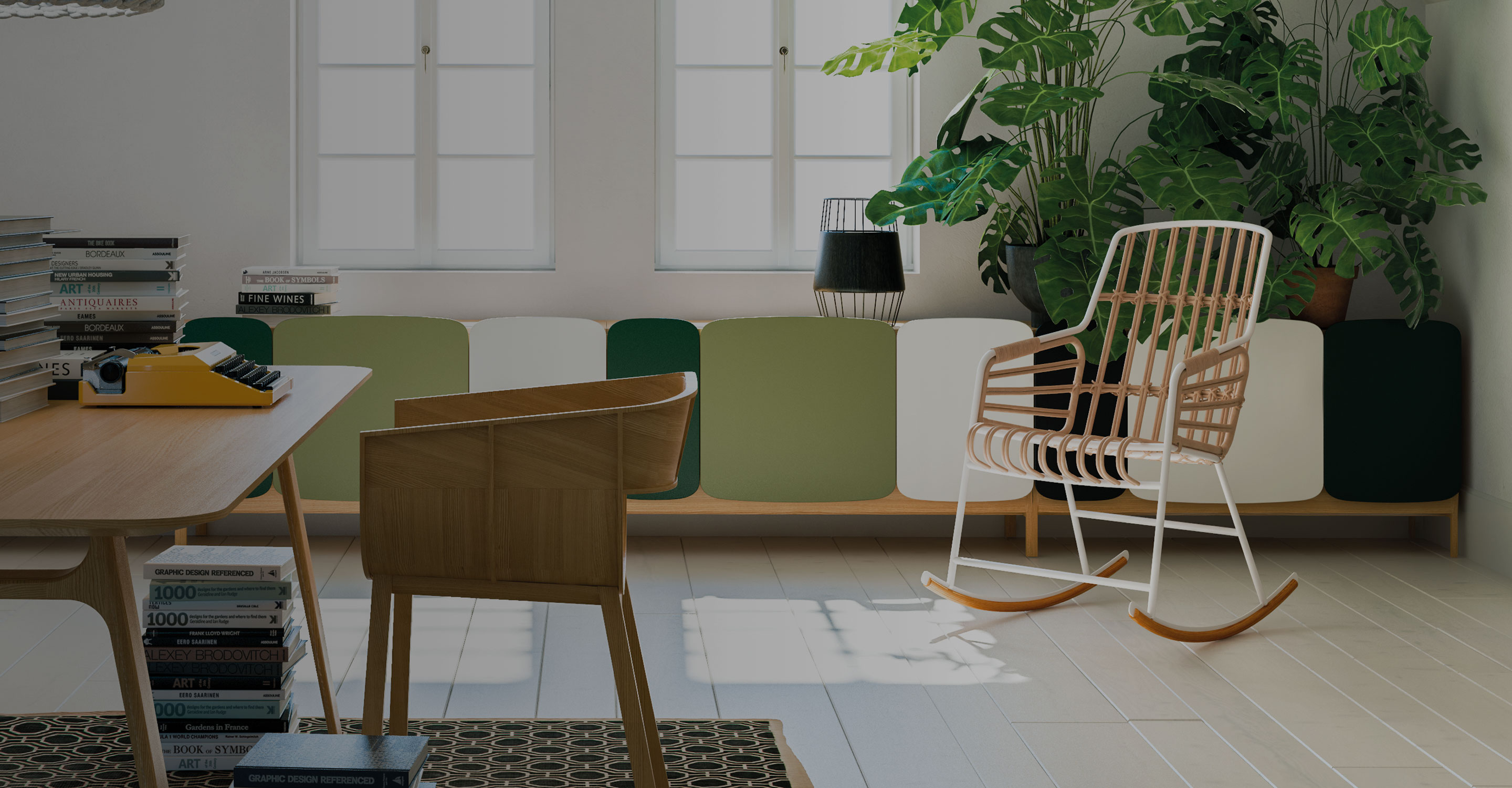 Raphia
Rocking
The rocking version of the Raphia collection has a seat that was created for relaxation and rest, sinuous and welcoming. The perfect blend of craftsmanship and industrial production, for a timeless look.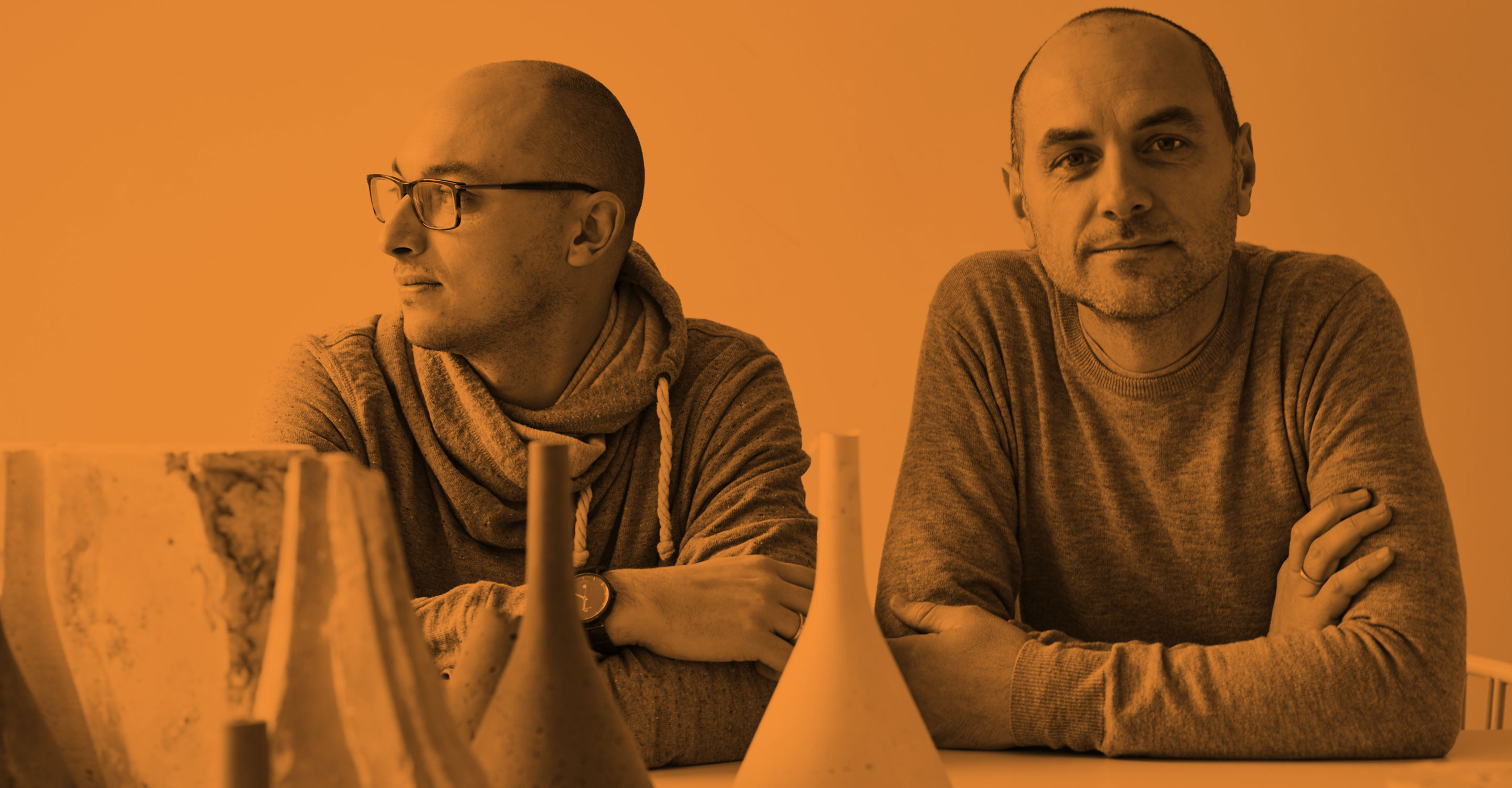 They love to meet constant challenges using unusual techniques and aesthetic means to develop products with the right formal solution.